Trustee Training
This one-day course is designed for those thinking about becoming a trustee and for new or existing trustees who could benefit from some formal training around their roles, particularly identifying trustee responsibilities and liabilities.
Course Aims
Define the legal status of Trustees
Recognise ways to reduce associated risks and potential legal challenges
Develop good practice specific to your organisation
Course Objectives
Establish who can and who can't be a trustee
Summarise trustee roles, responsibilities and liabilities
Identify the 3 strands of governance
Review your role and responsibility for good financial management
Course Programme
Welcomes and Housekeeping

Participant Introductions
What is a trustee?
Who can be a trustee?
Roles, responsibilities and liabilities
Governance
Governing without managing
Corporate / fiduciary
Strategic
Impact
Relationship with chair and chief executive
Understanding finance


Course Duration
Up to 6.25 hours (i.e. 10am to 4:15 pm)
Including breaks and 45 minutes for lunch
This course is suitable for
In-house 'face to face' training

Online training 'Live'

(using Zoom)

Webinar sessions
_______________________________________________________
Online training 'Live' (using Zoom)
Our Online training is adjusted to reflect distance working and includes an online etiquette to ensure a smoother learning experience for all participants.

Day courses can also be run as two half days if you prefer.

For details, see our

Service Delivery page

.


Webinar (online seminar)*
Taking the main topics from our training day, allowing participants to focus on a specific area only. Each session
is delivered 'live' online using Zoom

for approx 60 mins (plus Q&A).

For details, see our

Service Delivery page

.



Webinar Topic
Being an effective Trustee
Ineffective Trustees are all too common place and tolerated out of fear of the Board not being quorate. This webinar reviews what a trustee is, what they do, who can and can't be a trustee and what makes an effective Trustee team.
Trustee roles, responsibilities and liabilities
This webinar reinforces the need for Trustees to have clearly defined roles, responsibilities and channels for communicating as the 'lead' person for another specific area i.e. Safeguarding, HR, Volunteering etc allowing the Board to be more effective and streamlined.

Role of the Chair, Secretary and Treasurer
This Webinar will clarify the role and relationship of Chair, Secretary and Treasurer above the normal role of a Trustee, to the charity and CEO / Senior Manager. These 3 roles are critical to the smooth running of the charity.
Governance
Good Governance is essential for the viability and success of any charitable organisation. This webinar explains the 3 strands of Governance showing participants how it can support them in their legal obligations as a trustee.
*Minimum number required for Webinar: 6 Participants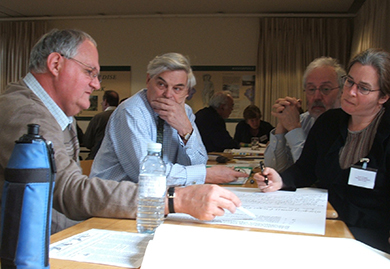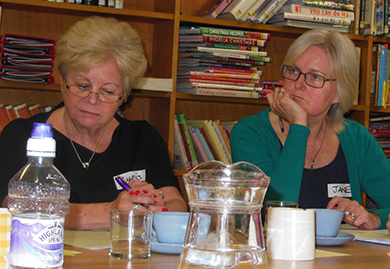 Course Fees
HALF DAY
full DAY
per place
Training costs include:
Course delivery, training materials, handouts, evaluations and certificates
up to 14 participants
Webinar costs include:
Attendance of the Webinar session only
Travel & Overnight costs
Travel costs may apply for any booking over 80 miles charged at 45p per mile or actual costs of alternative methods of travel. Overnight costs are based on individual hotel bookings and reasonable subsistence costs dependent on location conditions, applicable at the time.